ABOUT NANCY E. WATSON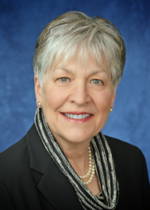 Nancy has been in private practice in Santa Rosa since 1989. Beginning in 1996, she was with the firm of Bozman-Moss & Watson and is now a solo practitioner.
Nancy has experience in all aspects of labor and employment law. She began her labor law career in 1977 at the National Labor Relations Board, Division of Advice, in Washington, D.C., later transferring to Region 20 of the NLRB in San Francisco as a trial attorney. Since 1989, Nancy has had a varied practice, which includes working with employers on an ongoing basis to develop policies and procedures to help them avoid litigation and promote fairness in the workplace. She also litigates cases for employers and plaintiffs, and has acted as a mediator.
She was the head of the Labor & Employment Law section of the Sonoma County Bar Association for 10 years and also acts as a volunteer arbitrator, mediator and settlement conference panelist for the Sonoma County courts.
Nancy's areas of experience and expertise include:
Advice and consultation for businesses about employment issues, including development of sound employment policies and application of those policies to workplace situations as they arise
Handling of wage and hour issues, including overtime and other aspects of state and federal law relating to employee wage issues
Litigation of discrimination and harassment claims under state and federal law
Training for businesses in preventing harassment and discrimination and in developing other sound employment practices
Evaluation and representation regarding disability accommodation issues under state and federal law
Representation and litigation before state and federal courts and before agencies, such as the National Labor Relations Board, Department of Fair Employment and Housing, California Labor Commissioner, and the EEOC
Mediation of employment and personal injury cases